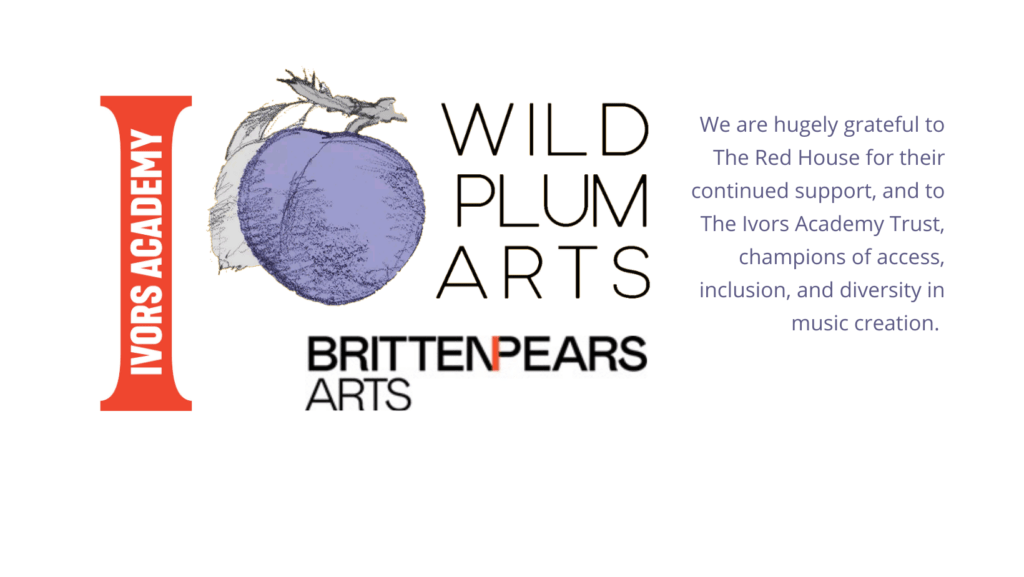 When we started WILD PLUM ARTS in 2018, one of our goals was to create an artists residency modelled on MacDowell and Yaddo in the USA, where creatives – particularly composers – could live and work for free, and come together in the evenings to share food and ideas. In 2019, Sarah Bardwell (Executive Director, Britten Pears Arts) asked us if we'd be interested in realising our ambition at The Red House for a month, and we said yes. In 2021 we will be hosting our third August residency on the site, for the first time with the added support and collaboration of The Ivors Academy.
A limited number of bursaries are available if you wish to become a member of The Ivors Academy. Members can also apply for a bursary to cover some or all of the costs of travelling to The Red House. Please see our FAQs page.
You can find out more about The Red House on their website.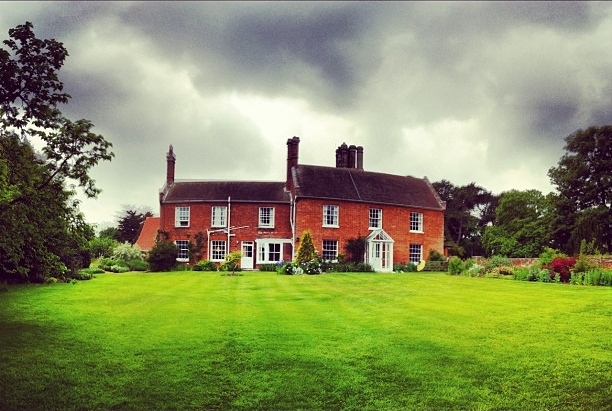 The Artists Residency
We at WILD PLUM ARTS offer an ideal working environment for professional artists. We provide a creative work space – a "think" space. There is no obligation or expectation that the artists complete work while at the residency.
We offer free accommodation, meals, and private workspaces for up to six artists per week, in four houses belonging to Britten Pears Arts – three next to The Red House itself, and the fourth at Imogen Holst's House in Aldeburgh. Two of the houses present ideal opportunities for artists who are collaborating on a project. (To watch some short videos about each of the houses, click here.)
Residencies last for six nights.
This year's residencies are:
August: 2nd to 8th, 9th to 15th, 16th to 22nd, 23rd to 29th.
A day at The Red House follows a simple structure: breakfast and lunch are supplied to be eaten in the individual houses at the artist's own schedule, and dinner is hosted by us in Home Reach, when we hope all the artists will join us. After a day of solitude we find it valuable to share not only food, but also ideas and experiences. Occasionally we invite people from the music sector to join us for dinner.
Thursday is a night off when everyone can either enjoy an evening in town, or cater for themselves with food we provide.
Much of the food we prepare comes from the kitchen garden of The Red House.
Between 9 a.m and 4 p.m., and again after 10 p.m., are "quiet hours" for artists to work without interruption. The extraordinary Britten Pears Archive is on site and available – Tuesday to Friday – to all artists. No routine is prescribed. A walk in the country or by the sea is encouraged. In 2019, special tours of The Red House were laid on for our artists, and we plan to repeat this, Covid restrictions permitting.
WILD PLUM ARTS hopes that any work that is created or begun during the residency will acknowledge the support we have given and credit the work as being MADE AT THE RED HOUSE.
Feedback from our 2020 residency: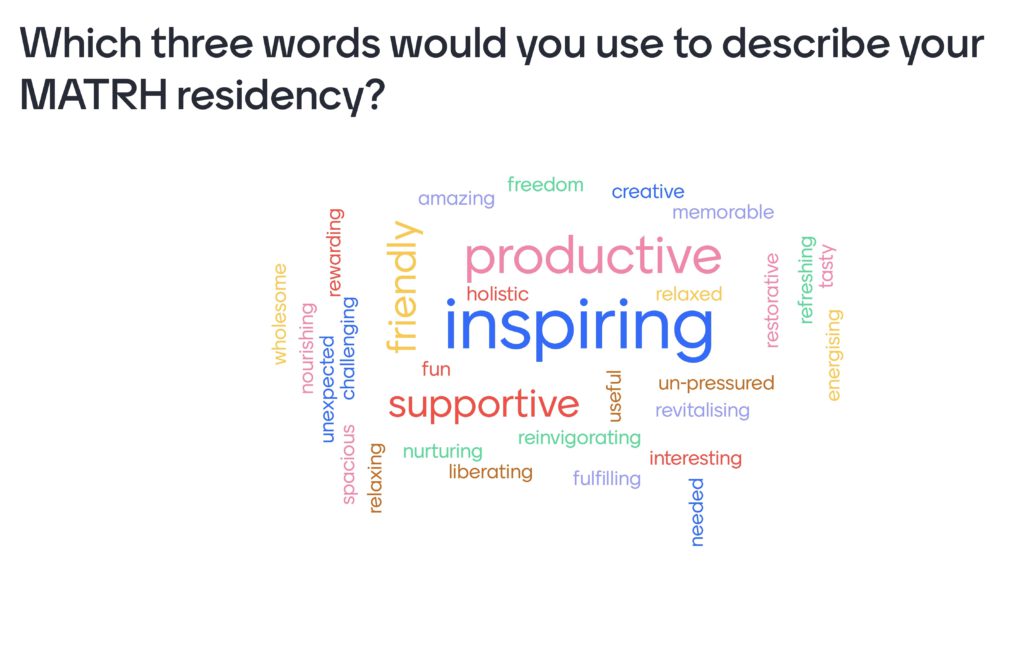 Feedback from our 2019 residency:
I was SO productive in that week.

The environment made productive work infinitely possible. It was especially refreshing not have the pressure of showing work in progress. This allowed me to get on with my composition and get it finished in my own way and own time. I found I was composing for the good of the work, not for the big reveal at the end of the day. I believe this is the reason I completed my work during the course of the residency.

Dinners were delicious – couldn't believe how much love went into them.

The food, without a shadow of doubt, exceeded my expectations in every way. It was the most delicious, carefully crafted and healthy food I have ever had the pleasure of experiencing.

It was far, far better than I expected. It was a really pleasant surprise how the days worked around meals (this tiny element of structure was welcome) and how fabulous the meals were.

The environment is incredibly conducive to deep, productive creative work. We managed to 'crack' a number of questions we had worked on for months without making much headway. It was an unbelievably valuable week and our output is going to stand us in fantastic stead for many months to come. Being able to focus solely on writing, not locating a supermarket or negotiating the day-to-day demands of being at home, was so liberating.

For a first iteration of the project, there was already so much care, thought, and kindness rolled up into what was on offer, as well as passion and a lot of hard work: this was so clear from Day 1. I felt immensely valued and supported professionally and personally by both of you.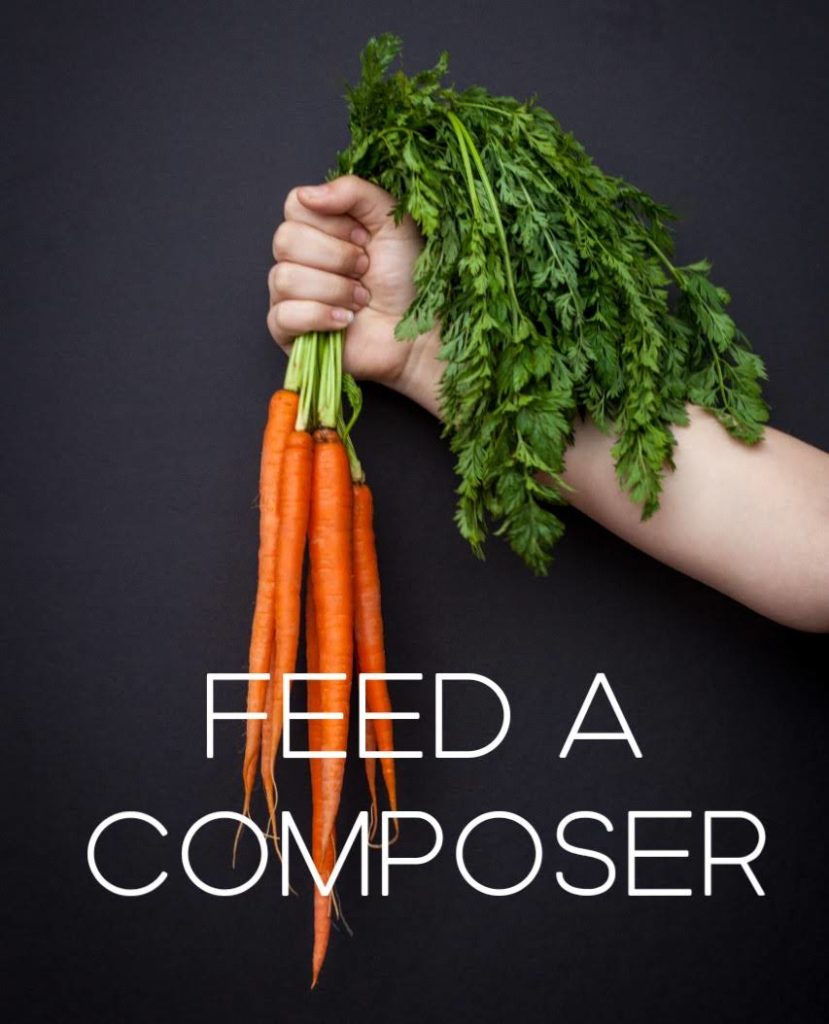 If you would like to support our work for the residency please visit our dedicated webpage: FEED A COMPOSER
Our artists for MADE AT THE RED HOUSE in 2019:
Laura Attridge, Toria Banks, Tara Creme, Stephen Crowe, Litha Efthymiou, Craig Gell, Alex Groves, Liz Johnson, Matthew Kaner, Arthur Keegan-Bole, Robert Laidlow, Katie Lam, Gemma McGregor, Lewis Murphy, Alex Parker, Jacqueline Saphra, Martin Scheuregger, Mark Simpson, Benjamin Tassie, Heloise Werner.
Our artists for MADE AT THE RED HOUSE in 2020:
Rachel Beckes Willson, Michael Betteridge, Harry Castle, William Cole, Mimi Doulton, Jonathan Higgins, Ed Hughes, Rebecca Hurst, Eleanor Knight, Soosan Lolavar, Lliam Mattison, Laura Reid, Claire Victoria Roberts
Our artists for MADE AT THE RED HOUSE in 2021:
Julia Plaut, Victoria Wijeratne, Ryan Latimer, Alex Hitchcock, Midori Jaeger, Calum Finlay, Ed Zanders, Lillie Harris, Carlijn Metselaar, Sophie Rashbrook, Ben Gaunt, Amy Bryce, Maya-Leigh Rosenwasser, Rosie Middleton, CN Lester, Tonia Ko, Jasmine Kahlia, Julia Biel, Yfat Soul Zisso, Karen Reilly, Mark Howe, Ella Jarman-Pinto, Jo Brandon, Jonathan Baker
If you would like to support our work, please visit the SUPPORT US page.